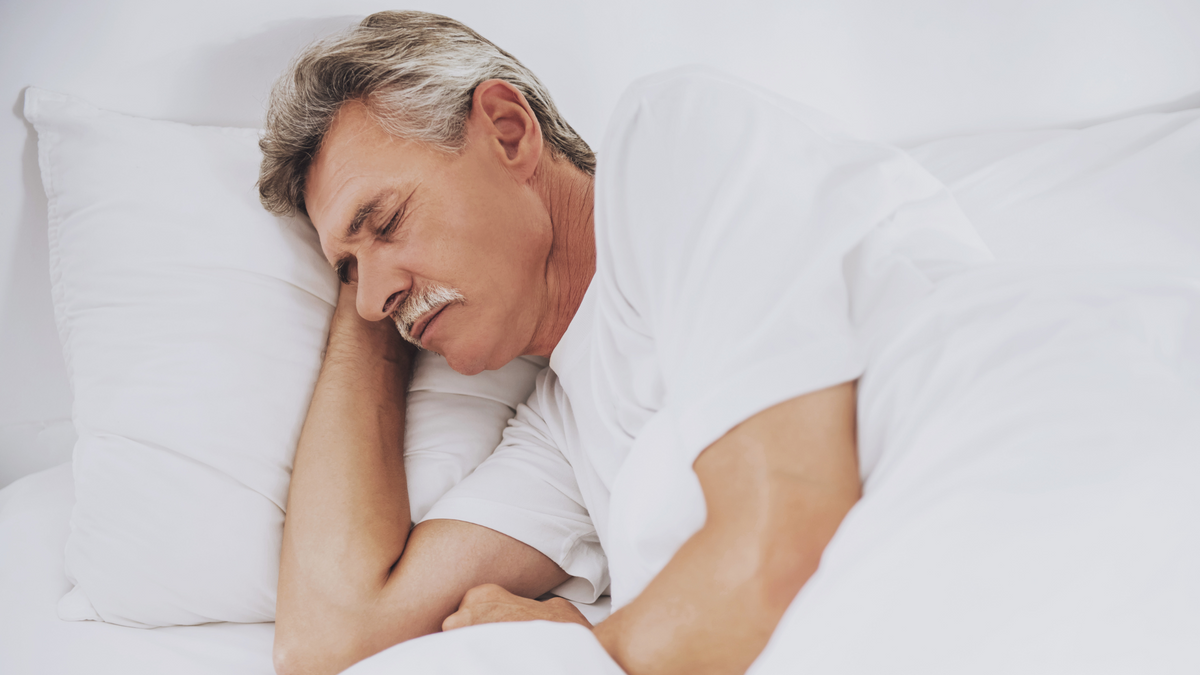 Delving into the Depths of Slumber: How to Improve Deep Sleep?
Switch off your phone! Cool your room! Meditate! We have all heard the sleep tips, but do these tips help you get more of the most essential part of your nightly sleep, aka deep sleep? We are here to syphon through the "what works" and "what doesn't work" and back it up with some science.
Before we delve any further, let's get to the bottom of what exactly deep sleep is.
Why is Deep Sleep Important?
Deep sleep, also known as slow-wave sleep, is crucial for numerous aspects of physical and mental health. During this stage, the body undergoes essential restorative processes. Deep sleep promotes muscle and tissue repair, strengthening the immune system and releasing growth hormones crucial for growth and overall health. It plays a pivotal role in memory consolidation and cognitive function, enhancing learning and problem-solving abilities (R).
Furthermore, deep sleep is essential for emotional regulation and mood stability, helping reduce stress and anxiety. A lack of deep sleep can lead to various health issues, including impaired cognitive function, weakened immunity, and increased susceptibility to chronic conditions, underlining its importance for overall well-being (R).
Let's go through the stages of sleep before we reveal simple ways you can improve deep sleep.
The Stages of Sleep
Sleep consists of two main phases: rapid eye movement (REM) and non-rapid eye movement (NREM) sleep. As individuals drift into slumber, they progress through three successive stages of NREM sleep, each growing progressively deeper, followed by a period of REM sleep. This cycle, traversing various sleep stages, recurs four to six times throughout a typical night's sleep (R).
Stage 3 sleep (aka deep sleep) is characterised by its depth and high-quality rest, contributing significantly to the sensation of feeling refreshed upon awakening. During deep sleep, heart rate, breathing rate, and brainwave patterns slow down while muscles remain profoundly relaxed. Most deep sleep occurs during the initial half of the night's sleep cycle (R).
Strategies that Enhance Deep Sleep
Here, we will give you some evidence-based strategies and lifestyle adjustments to help set your sleep scene and maximise the benefits of deep sleep for your overall health and well-being.
Factors that Inhibit Deep Sleep
You now know the positive steps to improve your deep sleep. Now, let's discover factors that inhibit deep sleep:
Stress: High stress and anxiety levels can interfere with the transition to deep sleep, leading to lighter and less restorative sleep (R).




Use of Electronic Devices: The use of screens, such as smartphones and computers, before bedtime, can disrupt deep sleep due to the exposure to blue light, which suppresses melatonin production. Consider using blue-light-blocking glasses if screen use is necessary (R, R).




Sleep Partners: Sharing a bed with a restless partner or experiencing frequent disruptions from movements and noises can hinder deep sleep (R, R).




Alcohol Consumption: While alcohol may initially make you feel drowsy and help you fall asleep, it disrupts sleep cycles and can prevent the transition into deep sleep.




Sleep Disorders: Conditions like sleep apnea, restless leg syndrome, and periodic limb movement disorder can interrupt deep sleep patterns (R).




Avoid caffeine: Avoid caffeine within 6 hours before bedtime. Caffeine can disrupt sleep patterns, including deep sleep (R, R, R).




Medications: Some medications, especially stimulants and certain antidepressants, can interfere with deep sleep (R).




Age: Deep sleep tends to decrease with age, making it more challenging to achieve as people get older (R).




Environmental Factors: Noisy or uncomfortable sleeping environments can lead to frequent awakenings and less deep sleep (R).




Napping: Short naps of less than 30 minutes are beneficial for adults. Excessive napping for more than 90 minutes appears detrimental to sleep and overall health. So, when it comes to napping, keep it short (R, R).



Improving deep sleep requires a holistic approach considering lifestyle, sleep habits, and overall well-being. Experiment with these strategies to find the best combination for you, and prioritise getting the restorative deep sleep your body needs.